Testimonials
What our customers say
We deeply value the long-lasting collaboration we have built over the years with our customers. They are very happy with how our software is helping them in their clinical work and often praise us for our customer service. Listen to their stories below!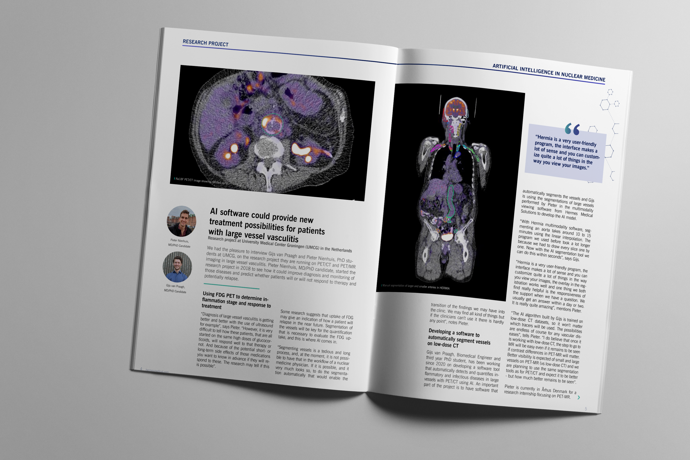 The Netherlands
Interview on AI Research Project at UMCG
We had the pleasure to interview Gijs van Praagh and Pieter Nienhuis, PhD students at UMCG, on the research project they are running on PET/CT and PET/MR imaging in large vessel vasculitis. Pieter Nienhuis, MD/PhD candidate, started the research project in 2018 to see how it could improve diagnosis and monitoring of those diseases and predict whether patients will or will not respond to therapy and potentially relapse.
USA
"With Hermia we achieved over 50% shorter turnaround times"
Experience of Dr Tony Abraham DO, MPA, Chief of Nuclear Medicine and Theranostics at New York Imaging Specialists and New York Cancer and Blood Specialists, with gaining efficiency at private and public institutions thanks to the Hermia software. 
"The Ottawa Hospital has capitalized on Hermes Medical Solutions's promise to provide vendor-neutral data storage and processing to eliminate the needs for duplicate software for each camera installation."


- Lionel S. Zuckier, MD, The Ottawa Hospital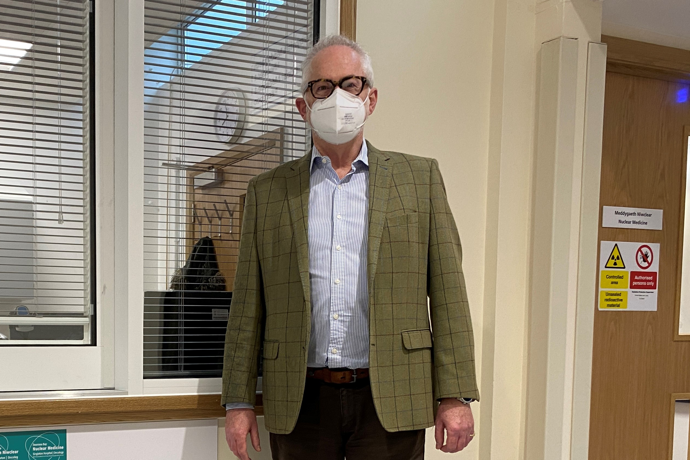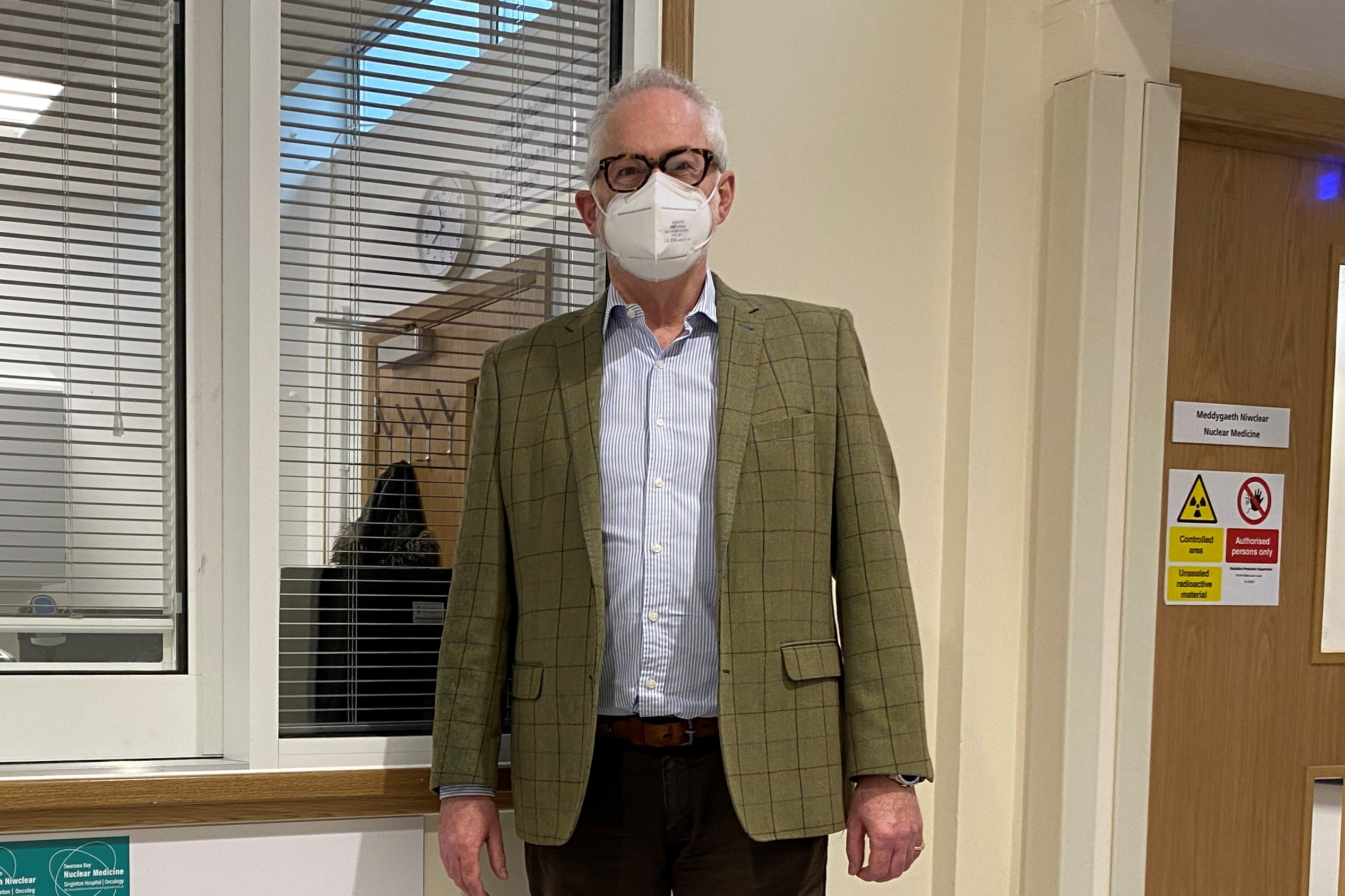 United Kingdom
Interview with Professor Neil Hartman
"My goal is that any physician, radiologist, oncologist, or cardiologist, should be able to look at scans from three sites, and manipulate them from wherever they are."
"We have leveraged this technology to reduce our injected activities while maintaining diagnostic image quality - even with older imaging equipment."


- Ran Klein, PhD, The Ottawa Hospital
Austria
Interview with Professor Markus Hacker
"We increased the research time significantly in Vienna. We could reduce the time that was used before for creating reports by 40 to 50%."
''Telemedicine systems allow, in addition to remote reporting from home, to connect the dedicated imaging systems of distant hospitals to each other. In this way, we avoid moving a patient and having service disruptions. Also, two doctors standing miles apart can discuss a complicated case.''

''Having a large number of connected users prevents staffing issues, helps consultation between colleagues and helps to carry out multicentre research projects.''



- Gregoire Blais, MD, CIUSSS de l'Estrie - CHUS - Granby, Granby, QC, Canada
Canada
Interview with Prof Lamoureux
"This is a very specialized medicine and the tool we need is a software that is easy to use, easy to use by the technologists but also by the doctors. The software is the most important part to arrive to a final diagnostic for the patient."
Hermes Medical Solutions service is a truly distinguished ALL-IN-ONE solution where everything is included and worry free. The maintenance is sensational and performed at our convenience, so our work doesn't get interrupted. All our software/hardware always runs the latest versions with all the newest features. That is brilliant and makes us feel confident that we stay up to date with the latest Molecular Imaging trends.

- Daniel Picard, MD, CISSS des Laurentides, Québec, Canada
Departments like ours are often very focused on delivering basic clinical work as resources are short for the more complex/advanced type of work. However, we believe that any department offering radionuclide therapies in this age of personalised medicine should offer personalised dosimetry to their patients.

We can now achieve this through Hermes Medical Solutions but have also found their NM processing to be really impressive. In addition, remote-reporting capacity and pre-formatted reports are a big plus for improving workflows in our department. Finally, the potentials offered by their advanced reconstruction software opens-up new horizons that make working in Nuclear Medicine Imaging a lot more rewarding.


- Monica Martins, Clinical Team Lead for Nuclear Medicine, PET/CT and DXA, Swansea Bay University Health Board, Wales, UK
"We were facing a merger with two other hospitals, different medical teams, three computer networks and three different camera manufactures. Hermes Medical Solutions consolidated our clinical practice into a single common database and software base. One base, one keyboard, one mouse. It made life easier for everyone with only one system to learn."


- Norman Laurin, MD, President of AMSMNQ, CHRTR Hospital, QC, Canada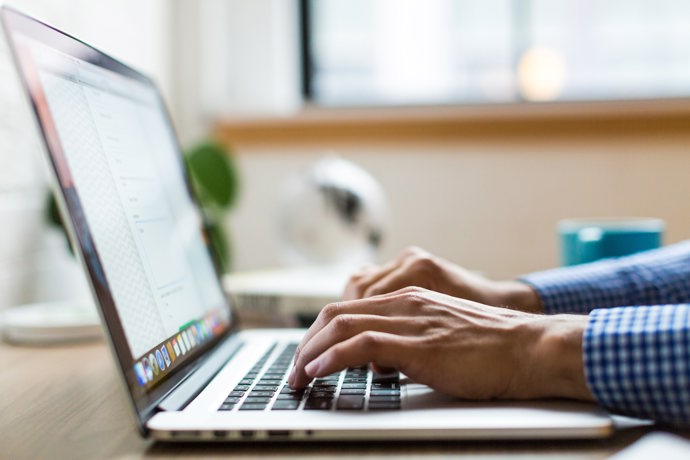 Get in touch
Request more info or a demonstration
We would be happy to show you the many possibilities offered by HERMIA through a demonstration or to answer any questions you might have.