SPECT reconstruction and quantification
Improved image quality and unified SUV results

Boost your SPECT-CT scanners
Leveraging the full potential of SPECT
Using software and hardware techniques, Hermia's SPECT reconstruction is optimized for speed and a wide range of procedures, radio-pharmaceuticals and collimators, making it possible to improve image quality while reducing dose and acquisition time for virtually any camera manufacturer.
See our white paper on Advanced Bone SPECT Reconstruction in Hermia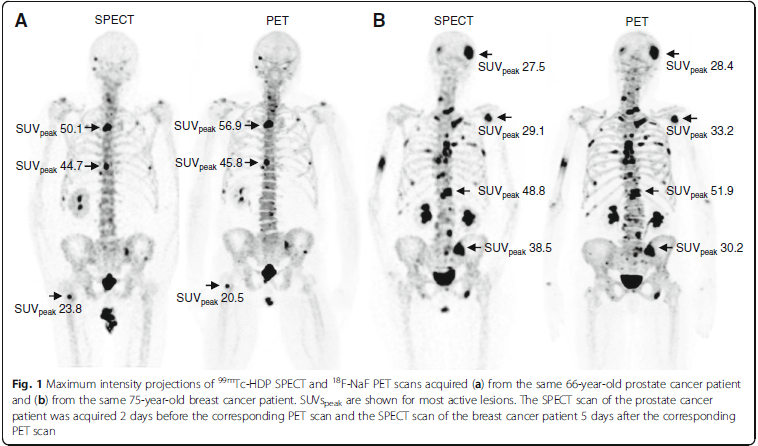 SUV for all radionuclides and all SPECT cameras

Ga-68; Ho-166; l-123; l-131; ln-111; Kr-81m; Lu-177; Tc-99m; TI-201; Y-90

Fastest reconstruction on the market

Thanks to the GPU computing capabilties, Hermia is able to reconstruct SPECT up to 24 times faster than multi-threaded CPU implementation (5)

Full collimator modelling

Advanced resolution recovery achieves excellent image quality for the most difficult radionuclides like l-131; l-123; Y-90; Ho-166 (6)

Accurate planar reprojection

Generate accurate planar images from the reconstructed SPECT


Demonstration video
Hermia SPECT Reconstruction
"We have leveraged this technology to reduce our injected activities while maintaining diagnostic image quality - even with older imaging equipment."


- Ran Klein, PhD, The Ottawa Hospital
Hermia SUV SPECT®
The advanced reconstruction algorithms from Hermia SUV SPECT® enable conversion of the recorded counts per voxel into activity per unit volume with SUV calculations, providing essential and accurate quantitative results. Numerous clinical and technical validation publications support the accuracy and reliability of the software (1-4).
Hermia's complete reconstruction package include tools for quality control, motion correction, collimator response, attenuation and scatter correction, attenuation map registration, and post-filtering. Ready for SPECT-MR, SPECT-CT, SPECT Reconstruction and SPECT Quantification.
References
Arvola S, Jambor I, Kuisma A, Kemppainen J, Kajander S, Seppanen M, Noponen T. Comparison of standardized uptake values between 99mTc-HDP SPECT/CT and 18F-NaF PET/CT in bone metastases of breast and prostate cancer. EJNMMI Res. 2019 Jan 24; 9(1): 6
Kangasmaa TS, Constable C, Hippelainen E, Sahlberg AO. Multicenter evaluation of single-photon emission computed tomography quantification with third-party reconstruction software. Nucl Med Commun. 2016 Sep; 37(9): 983-7
Hippelainen E, Tenhunen M, Maenpaa H, Sahlberg A. Quantitative accuracy of 177Lu SPECT reconstruction using different compensation methods: phantom and patient studies. EJNMMI Research (2016) 6:16
Kangasmaa TS, Constable C, Sahlberg AO. Evaluation of quantitative 1231 and 1311 SPECT with Monte Carlo-based down-scatter compensation. Nucl Med Commun. 2018 Dec; 39(12): 1097-1102
Bexellius, Sahlberg A. Implementation of GPU accelerated SPECT reconstruction with Monte Carlo-based scatter correction. Ann Nuc Med, 32(5): 337-347, 2018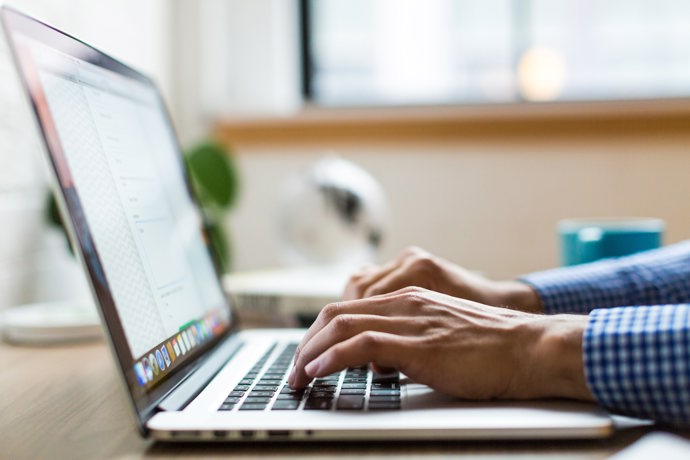 Get in touch
Request more info or a demonstration
We would be happy to show you the many possibilities offered by HERMIA through a demonstration or to answer any questions you might have. 
A complete offering
To support all your clinical workflows
Browse to read more about all the many possibilities offered by Hermia– our ALL-IN-ONE state-of-the-art software suite. You can pick and choose the specialities and tools adapted to your current clinical needs and scale up whenever new possibilities arise.