IT SOLUTIONS
Seamless connectivity and scalability
Seamless connectivity to your existing systems and full integration with your workflow through a comprehensive range of software delivery platforms and data management solutions. Remote reading across multiple sites and users is already a reality for many of our customers.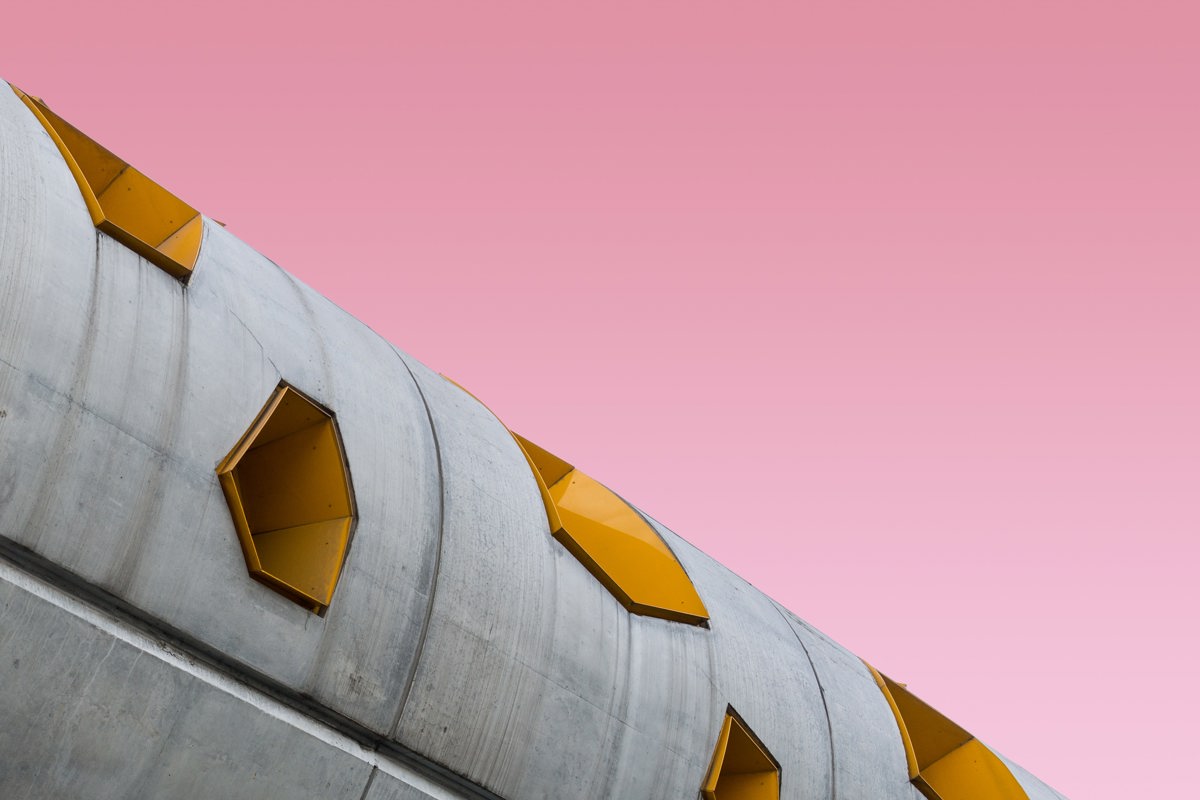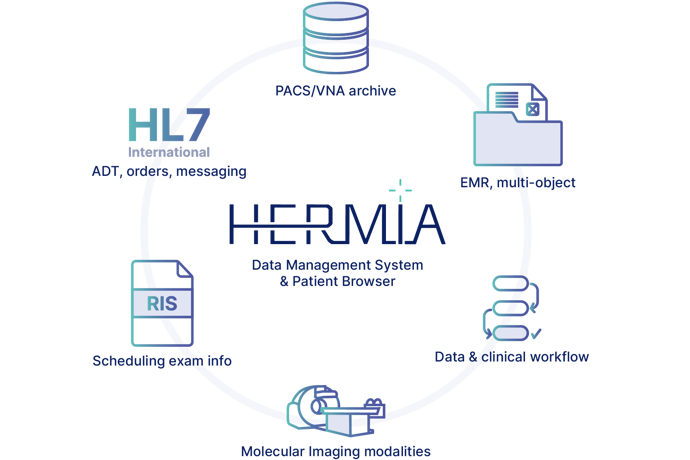 Connecting systems for over 45 years
Hermes Medical Solutions (HMS) has over 45 years of experience in connecting disparate collections of cameras and systems together to form a single, coherent, practical solution for a nuclear medicine department. Our IT solutions have been designed to integrate seamlessly to your current workflow and systems and to offer the possibility to grow with your organization. The result is an improved user experience where the systems work for the user and not the other way around.
High connectivity
A Universal Data Management System
Hermia offers a complete solution covering the whole workflow, from image acquisition to reporting and every step in between. It excels at image data management, reconstruction, processing, storage, advanced applications, reporting, remote reporting and MDT support, and PACS and RIS integration.
Hermia's Patient Browser and Data Management System together provide you with a streamlined, efficient, searchable and flexible vendor-neutral data management, storage and communication system for your facility.
With a HIS/RIS broker connection, the system is able to verify accession numbers for protocol accuracy and store all patient data under one identifier, regardless of originating vendor or study type. It also enables automatic pre-fetch of priors to ensure all required data is available in time.
It provides seamless connectivity to major DICOM and non-DICOM systems for PET/CT, PET/MR, PET, SPECT/CT, NM, SPECT, CT, CR, DR MR, Ultrasound, PACS, RTP, HL7 Broker and HIS/RIS, including functionality for DICOM Query/Retrieve, Import and Export (SCP/SCU) and a DICOM Worklist Query (SCP/SCU), therefore maintaining the integrity of the patient data and providing worklist information to systems within the department.
An IT solution tailored to the needs of your organization with a comprehensive range of Software Delivery Platforms
*Options may vary depending on your region
Choose whether to run Hermia on-premises, virtualization or cloud-based*

Choose the setup adapted to your workflow(s) and the number of users

Get a tailored consultation from our team of IT experts who can advise on the best setup in coordination with your IT department

Scale up as you go. Our systems can flexibly evolve to meet your new organizational needs

Benefit from our integration with your organization's Active Directory for seamless centralized User Access Control and Single Sign On (SSO)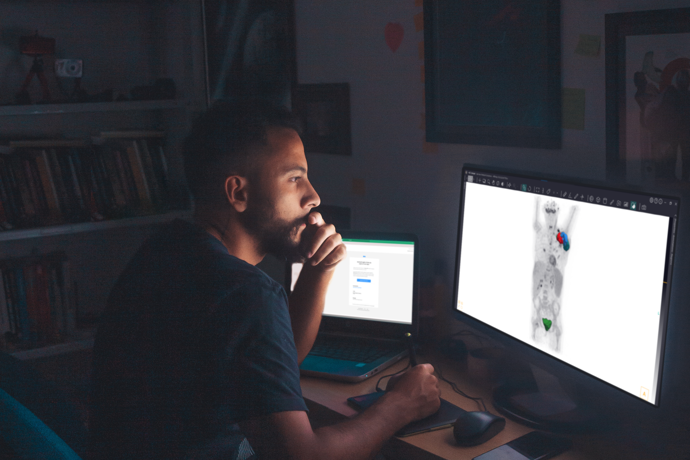 Smooth and efficient
Remote access
Remote access allows for a flexible work environment within the hospital but also outside the facility by connecting systems from distant hospitals and/or enabling home reporting.
Hermia is designed to support multi-facilities integration and efficient remote reporting. Whether it is to offer support to a colleague from another facility or whether remote reading needs to be enabled at a larger scale to meet the unexpected challenges of a pandemic, you can rest assure we have got you covered. We make sure your work doesn't suffer from unwanted interruption.  And when you need some time off, we make it easier for another colleague to take over.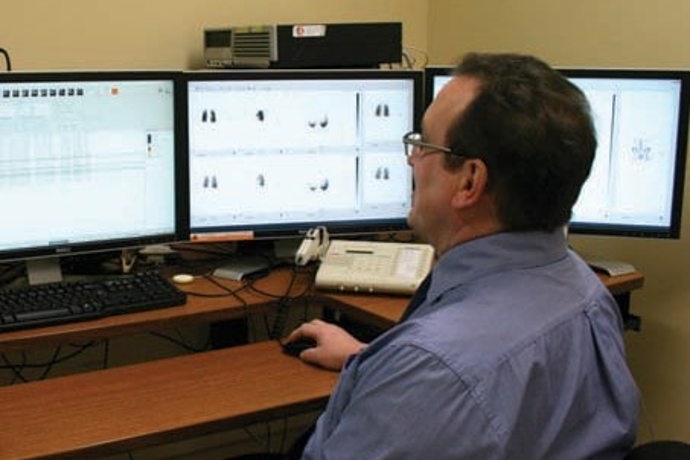 Article
"Telemedecine in the age of the Covid-19 pandemic"
Our customers in the province of Québec in Canada were well prepared to work remotely when the Covid-19 pandemic hit ground. Being part of our network of users and working with the Hermia vendor-neutral software, these nuclear medicine departments were able to easily transition to this new way of working.

Learn more in this great article from the e-Patient Magazine, written by Dr. Gregoire Blais, Nuclear Medicine Specialist At CHUS Granby in Canada. 
''Telemedicine systems allow, in addition to remote reporting from home, to connect the dedicated imaging systems of distant hospitals to each other. In this way, we avoid moving a patient and having service disruptions. Also, two doctors standing miles apart can discuss a complicated case.''

''Having a large number of connected users prevents staffing issues, helps consultation between colleagues and helps to carry out multicentre research projects.''



- Gregoire Blais, MD, CIUSSS de l'Estrie - CHUS - Granby, Granby, QC, Canada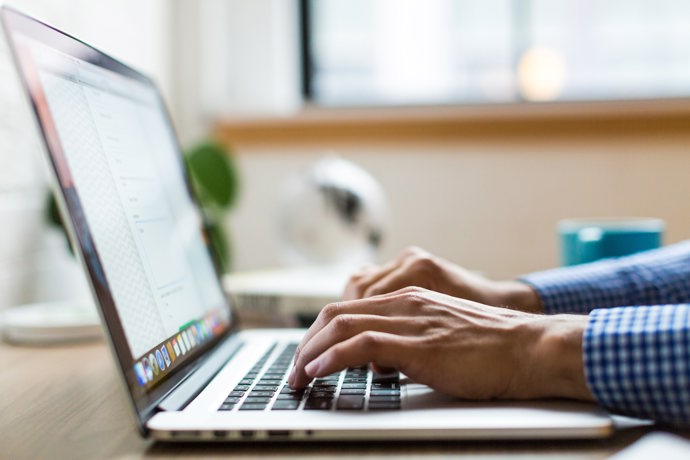 Get in touch
Request more info or a demonstration
We would be happy to show you the many possibilities offered by HERMIA through a demonstration or to answer any questions you might have.